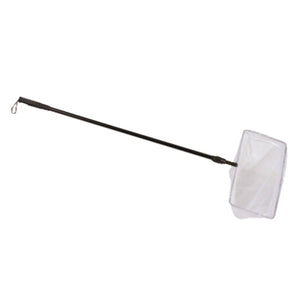 Aquascape Skimmer Net
MPN:
98559
Great for tight spaces or ideal for children to lend a helping hand.
Pond nets are used for catching fish and general maintenance. Our multi-purpose pond nets are ideal for removing fish or debris from the pond. The super soft netting will not damage the fish or and is easy to keep clean.
Soft fine mesh is great for skimming or removing leaves or fine debris.
Ideal for tight spaces.
Size: 12" x 7" with 32" Handle - Extends to 63"
---
We Also Recommend
---