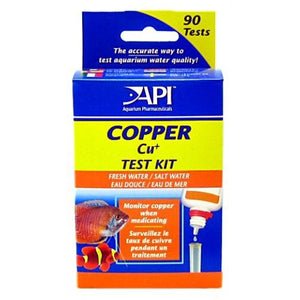 API Pond Copper Test Kit
MPN:
65L
Reads Copper 0 to 4 ppm (mg/L)
A common treatment for parasitic infections, copper in an aquarium must be monitored. A low copper level could make the treatment ineffective. A high copper level could cause fish death.
This kit contains:
liquid dropper bottle with child-resistant safety cap, easy-to-read instructions with information on how to test chart and glass test tube with snap-tight cap.
Quantity : 90
---
We Also Recommend
---