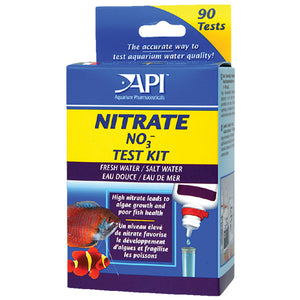 API Pond Nitrate Test Kit
MPN:
LR1800
Reads Nitrate 0 - 160 oom (mg/L)
High nitrate in aquarium water is associated with algae growth, a built-up of organic pollutants and poor fish health. Use this kit to measure nitrate so that, if detected, steps can be taken to remove it.
This kit contains:
2 liquid droppers with child-resistant safety caps, easy-to-read instructions with information on how to test and how to correct unsafe water conditions, 2 color charts and glass test tube with snap-tight cap.
Quantity : 90
---
We Also Recommend
---