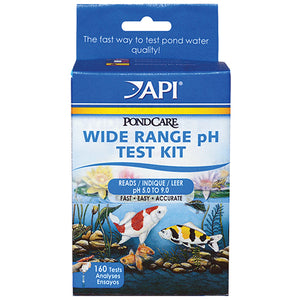 API Pond Wide Range pH Test Kit
MPN:
160
FastEasyAccurate
Quickly and accurately evaluates water quality, allowing for detection of minor pH changes and the avoidance of major problems. pH levels are affected by fish waste, rainwater runoff, organic waste, the mineral content of tap water, and a drop in oxygen levels.
This Kit Contains:
Dropper bottle for accurate dispensing of test solution.
Easy-to-read instructions and color chart.
Non-staining glass tube with snap-tight cap.
Quantity 160 test
---
We Also Recommend
---